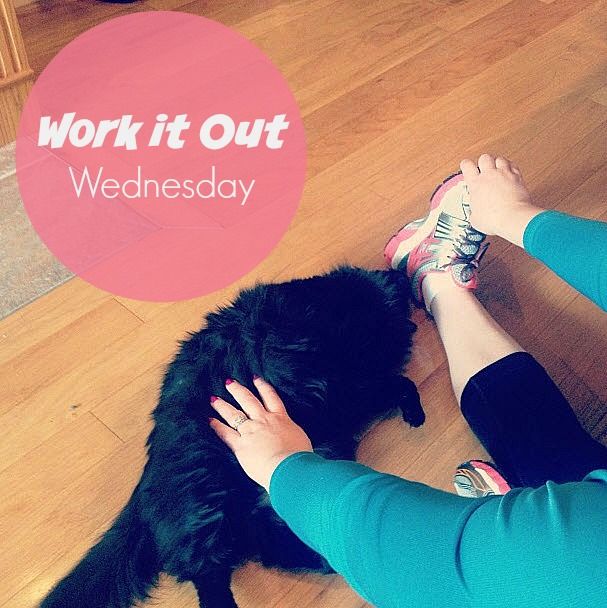 Hi gang!
In very important news, I would like to introduce you to my new niece, Scarlett Susan! She was born on 3/3 and is just the cutest little thing!
I can't wait to meet her and squeeze those perfect cheeks!
I never review my weekends on the blog, but I have to today. My favorite part of this weekend was getting on Face Time with Scarlett and my other perfect niece, Lizzie! Being an Aunt is the best!
Scarlett wasn't too happy there, but all of us sure were! Distance truly sucks but God Bless technology so I can at the very least spend some face time with those gorgeous girls. I'm counting down the days until we're all in one state again for Scarlett's Baptism (approximately 79 days!!!).
I could talk about my nieces all day, but for now I'll go back to our regularly scheduled programming.
However, I hate to say it, but I didn't try out any new workouts this week. Oh I worked out, but I just did Piyo and actually ran outside twice! What?!?! It's over freezing which means it's finally outdoor running weather again!!! I'll try a new workout next week. Promise. ;)
Weekly recipe:
I made the prettiest little skinny shrimp scampi on Friday. I adapted
this recipe
and added more veggies. It was SO filling and downright tasty!
We made SO much food on Sunday that we probably won't cook again until this Sunday. Not sure what we'll make yet!
Have you made any awesome healthy recipes lately? I would love to hear about them!
Weekly motivation...and Weekly workout sass, too:
Thanks again to everyone who likes
my new Facebook page
! I think I made my favorite image so far for it. It serves as both motivation and sass for the week, don't you think? Enjoy!
Have a good one!