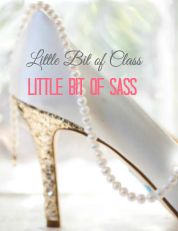 Hey gang!
Happy Halloween!
In honor of this fun holiday, here's my niece, Lizzie, over the years!
I can't wait to see what she is this year!
I almost re-posted my Halloween post from two years ago when a group of girlfriends and I dressed up wearing the same outfit and posed all day as an Awkward Family Photo, but I decided to just link to it here instead. So glorious!
OK twist my arm, here's one photo:
haha this will never get old!
.....................................................................................................
OK back to my regularly scheduled post!
Last week I was paid a very sweet compliment on my hair. It shocked me because rarely do I ever take the time to do my hair, let alone receive compliments on it! My friend asked me what products I use to keep the curls in tact so I thought I'd do a little post and show you what I use!
Honestly, most of these products are results of recommendations from stylists and other bloggers. I'm usually pretty picky when it comes to these sometimes pricier purchases, so word of mouth recos work for me!
1 | 2 | 3 | 4 | 5
I throw in 1 & 2 while my hair is wet, 3 before I style, and go to town with 4 once the curls are set. My favorite part of the curling process is using 5 when all is said and done. The Sebastian Microweb Fiber is easily my favorite product. It lasts forever, smells great and is fun to work with in my hair. I put a pea size amount in my hands and then scrunch up the curls. I sometimes even just use this instead of hairspray.
I also really like Biolage products for mousse and hairspray but it's been a while since I have purchased these products. I kept trying others recommended to me (Big & Sexy is the current spray, as seen above), but my favorite remains Biolage! I'm pretty sure my Mom introduced the products to me years ago and I've loved them ever since! They smell amazing, too! Also, another favorite product I need to buy is Sebastian Shine Shaker to add some extra shine to my 'do.
Anyway, here are the final results. For all three ways I used the pictured products and the curls last allll day!
Lemme tell ya, it took over a week for me to make the effort to do my hair three times!
What are your go-to products when you curl your hair?
Anything I should try?
Also, are you dressing up for Halloween?
Have a good one!