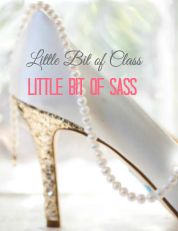 Hey gang!
Can I get a show of hands for how many of you love ModCloth?
I looove ModCloth!
A lovely lady from ModCloth asked me this week to write about fall style, inspired by pieces featured on their site. Scour their site and create a style board on polyvore for real stylists to view?
I mean, twist my arm.
Sign. Me. Up.
I didn't receive anything for this post and opinions are my own. Other bloggers are also writing about their favorite fall styles and winners will be chosen on a weekly basis by ModCloth stylists to be featured on social media. I would love to be chosen!
Now on to the challenge!
Layered looks are the only option in Chicago during about 9 months out of the year.
Basically, I'm all over layers.
Honestly it's tough to choose which pieces from ModCloth to use for this post since there are soooo many that I want (especially all of their awesome sweaters!), but I found an incredible sweater that I must add to my bag! I would take it in all colors, but I'm featuring the Oatmeal shade below:



The coat, the boots, the earrings and the sweater are all on ModCloth. How amazing is that coat?!?

I would wear this whole outfit to work or on the weekends out and about in the afternoons. I just love the whole look. I could seriously wear that sweater every day, too. Another way I'm picturing it is with some leggings, cozy socks, some coffee and a good book.

And because I was having fun, here's a look I'd love for a fancy evening out!
I just adore that dress!! I would wear this to fall and winter events for sure! I love that the colors are unique and stand out without being obnoxious. It's just so pretty!
OK I better stop before I get carried away!
How would you style a casual fall look?
Have a good one!