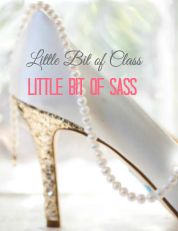 Hey gang!
I have to share a new favorite breakfast treat today: a granola parfait.
I know, I know, big deal: throw some granola in yogurt and call it a day.
Not so, my friends, not so.
My breakfast world was ROCKED, I tell you!
This weekend Andrew and I met both sets of parents in Saugatuck. It was an absolute blast hanging out, eating and walking around the quaint town.
My Mother-in-Law bought us some homemade granola and jam from a cute store called American Spoon. The absolutely adorable jar of granola and tasty tasty jam came with a recipe. I have never tried jam in my parfaits and I usually just add fresh fruit to fat free low sugar vanilla yogurt (yum!), but wowsah this changed my world.
This morning I tried it with my favorite guilt free peanut butter and a little less granola, but I like my peanut butter alone better. I need to add fresh fruit to this instead of the jam but gosh darn it this is an awesome treat! I can't wait to try the jam on toast now, too!
Have you ever had jam in your breakfast parfaits? What kind do you enjoy?