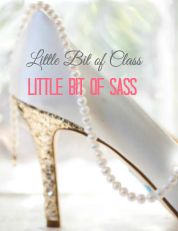 Hey gang!
Some quick updates:
I have some blog ideas brewing for content. I just haven't delivered yet. Whoops.
I haven't delivered because I've had a ton on my mind and am sick. Not much sleep, either.
I also haven't delivered on content because I feel like I need to catch up on reading other blogs first. I'm two weeks behind. Double Whoops.
BUT!
Happy news!
My brother and sister-in-law are having a little kiddo!!!! Tim and Jackie are two of the most amazing people in the world, and really, there needs to be more of them around so it's pretty cool they're having a baby. And, selfishly, Andrew and I are PUMPED to have another little one to spoil!
AND!
Tim and Jackie had a gender reveal over the weekend! Every family member from both sides gathered either in person or via Face Time (yay technology!) to watch as they cut the cake and saw PINK frosting!!!! They're having a girl!!!!!!!! I already have a lot of ideas for gifts...mainly Steelers and Pirates and Penguins onesies and the like. Oh, we'll get her pink stuff, too, don't worry. Lots of sparkles as well. Being an aunt is seriously the best!
DOUBLE AND!
This weekend cannot come soon enough. We are so excited to hang out with BOTH sets of parents, aunt and uncle and cousins in Saugatuck! We haven't all been together since the wedding and I've been on major family withdrawal. One of the best parts of wedding planning is all of the family time. I really miss that!
OK I think that's all of the updates.
Hope you're all doing well!