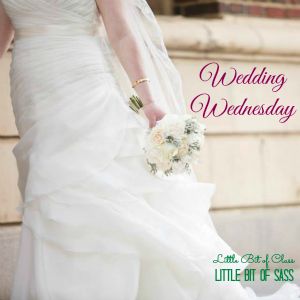 Happy Wedding Wednesday!
First of all, a big congrats to my best friend, Holly! She married her one and only this past Saturday and I was honored to be a part of it! Holly and I grew up around the corner from each other, so she's always felt like a sister. After Saturday I feel like I got a new brother, too. :)
Here are just a few pictures from the weekend:
I can't wait to see what the photographer captured because Holly truly was stunning.
It was fun to see she and Mike so happy!
................................................................
This week I want to share some photos that we took between the ceremony and the reception, starting with photos at the church.
All photos are from the brilliant Tessa at
Starling Studio
.
As I've mentioned before, I grew up attending this church so it holds very special memories for me and my family. My sister also got married here and my niece was baptized here!
Here are some family photos, starting with Andrew's side:
...zoom out and here's a few of us from my Mom's side.
Seriously, quite a few people were missing. Our family is giant! (And awesome!!)
I miss them and want to all be together again. Distance is not fun!
Sibling photo!
Andrew went from being an only child to having two brothers and two sisters!
(And a beautiful niece!!!)
One of my very favorite bridal party pictures!
Me and the girls, outside the church.
My bridesmaids are gorgeous.
Mom!! She's so beautiful!
Sisters and Mom!
And here's a few more of just me.
There are a lot more but in those I have multiple chins and it looks like I never workout, so they are staying far away from the Internet.
In the photos below I actually think I'm pretty and not fat.
It feels nice to type that.
I seriously love my bouquet!
Next week: photos from around town!
.................................................................
Have a wedding story that you want to share? Please join the linkup!
All I ask is that you grab the button, link back to me and visit the other blogs!


Please share the linkup on social, too, if you wish!
@marysue20 is the name, #WeddingWednesday is the game.

I'm joining another linkup as well!