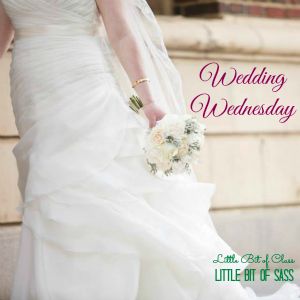 Happy Wedding Wednesday!
How can I possibly recap our amazing honeymoon in one post?
With a lot of photo collages, that's how.
This is a long photo-heavy post, folks.
Bear with me. Next week is my last week so you won't have to deal with my long posts much longer :)
First of all, this honeymoon is unlike what you typically see when you scroll through blogs and Facebook. You won't see all-inclusive sandy white beaches or clear water, or even swimsuits (you're welcome!). We did an adventurous honeymoon in Costa Rica instead of a week at the beach. My skin thanked me :)
Andrew's Great Aunt lives in San Jose and completely hooked.us.UP.
Thanks to Tia Beba, we had the time of our lives.
Our Costa Rica honeymoon was actually the first plan we made in the wedding process, even before our wedding date!
So do you feel like taking a trip with me today?
C'mon, I'll even bring you along in First Class with us (our tickets were gifted to us by Andrew's Mom!!)
Oh and may I suggest some free mimosas for your trip?
Go on, have a couple. It's a long flight.
Unfortunately our luggage had a longer flight than ours. However, luckily Beba met us and arranged everything for retrieving our luggage. We picked up our luggage the next day on our way to the coffee tour, so it was cool. We packed essentials in our carry-ons (hint hint future travelers!! Pack smart just in case!)
Upon arrival I was so overstimulated I furiously scanned everything around me and snapped photos like a touristy idiot. This was the first time I traveled out of the country (except Canada, but that was so long ago that I didn't need a passport).
So let me start with the photo dump. I don't really know how to organize everything, so I guess that I will go day by day.
Day 1-2: San Jose,
Doka Coffee Plantation
and an awesome restaurant in the country that served fried happiness:
OK fine it was rainy, but we didn't care! We loved it! We left with a new appreciation for the long process to make quality coffee, giant hydrangeas, fried fun on plantain leaves (honestly I don't know the names of things we ate, but they were AWESOME) and my new comrade, Imperial Beer.
Soon after, Beba took us to the most beautiful and cozy lodge along the countryside,
Poas Volcano Lodge
. She designed and decorated it, so we got the best room and best service! She bid us adieu until our adventures led us back to San Jose.
Here is a collage of the lodge and the views from the lodge.
So stunningly beautiful.
So incredibly peaceful.
So so so so missed.
Day 3:
La Paz Waterfall Gardens
The Waterfall Gardens had it all: waterfalls (obviously), wildlife, butterflies and TOUCANS!!!
Now for the pretty falls:
As if all of THAT wasn't enough for one day, I went zip lining after that!
Look in the distance in the photo below: that's the rainforest canopy, my friends. I zip lined that.
I zip lined that!
Then we went to the coolest souvenir shop ever!
Let me back up.
Beba's good friend was our driver for the week, taking us up in the mountains and all over the country.
By the way, I HIGHLY recommend hiring a driver in Costa Rica. Not only are the roads narrow and scary in the mountains, the roads are also not marked well. We were so thankful that we never had to worry!
OK now for the souvenir shop. Our driver, Will, knows everyone in the area and took us to his friend's shop for free coffee and fun conversation. We actually stayed here for a couple of hours chatting. It started to rain outside and we just sipped our coffee and chatted with our new friends.
Oh and I also compared the size of my head to the size of the ginormous hydrangeas because they are THAT big in Costa Rica!
The next day we were off to the coast!
We went to a very remote area and we arrived by boat!
Days 4-6:
Mawamba Lodge
, Tortuguero
Tortuguero has a very interesting history, and we soaked it all in, both literally and figuratively.
Yup, it rained a lot. No worries, though, I'll sit in a boat, cruise through the rainforest canals and spot wildlife any day. Rain or shine.
Our guides were incredible: they could spot lizards and monkeys and birds and sloth from hundreds of yards away. I could barely see the lizards when we were right next to them! (The top right photo in the collage above has a green lizard. Did you see it before I pointed it out?)
Before we knew it we were back in San Jose with Beba! We went to dinner and hung out in the city.
We had the best time, filled with adventure and relaxation, and visiting with Beba was honestly the cherry on top. Hanging out with her was our favorite part of the whole trip! She's such a cool lady.
Phew! That took me FOREVER to put together!
I hope you enjoyed it, but even if you scrolled right through it I'm happy I wrote this so I can look back years down the road and relive the memories. #bloggingbenefits
What's going on with you this week?
.................................................................
Have a wedding story that you want to share? Please join the linkup!
All I ask is that you grab the button, link back to me and visit the other blogs!


Please share the linkup on social, too, if you wish!
@marysue20 is the name, #WeddingWednesday is the game.

I'm joining another linkup as well!