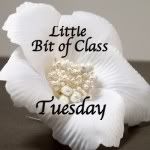 Good morning!
My blogger friend Mimi from
Irresistible Icing
posted about her Weight Watchers weigh-in today - bravo to Mimi for being so brave and honest. I wish I could be like that! Anyway, her post reminded me that I didn't post about my WW journey on Friday! I only lost 0.3 pounds, but hey it's going in the right direction...and we had a friend in town the weekend prior, which means I wasn't as good as I should have been! Anyway, I have 33.1 pounds to go before I hit my goal weight. Woot!
So far this week I have been better than last, meaning I didn't drink as much over the weekend and I held back from eating the worst of things for meals...really I was bad but not as bad as I could have been! I enjoyed myself while being conscious of portions and all of that jazz, keeping in mind that I should refrain from demonizing food. It was a happy weekend. Yesterday and today I woke up early to run 3 miles. It's a fantastic loop - I can still see the stars when I start my run, the streets are silent, and when I get back I can watch the sun rise after I jump on Andrew to wake him up :)
Back to the theme for today: little bit of class. Well, today is a dress-up day at work, which I love because I enjoy the whole business casual regime. I feel like people respect me more when I'm in a nice outfit instead of the usual jeans get-up I'm allowed to wear on a daily basis (woot!). Today I decided to be classy with a skirt and sweater combo, but added my sass by throwing in pops of color: my coral flats, royal purple sweater, and a statement necklace. I've already had compliments!
Here's a classy photo for you today, via
my Pinterest
:
Stay classy, my friends!