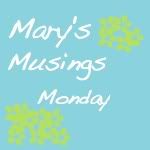 Happy 2012!
This post is not about listing my resolutions. Sure there are things I want to do in 2012, but they are not worth mentioning since I feel like I would be "preaching to the choir."
Instead, I just want to share a sentiment I read on
Gina's blog
(aka the best food blog EVER!!!! In my humble opinion, of course) ...she said, in reference to holiday (over)eating, "don't be too hard on yourself."
Honestly I couldn't agree more. I am guilty of overeating, but I'm not mad about it, even though Weight Watchers starts (again) tomorrow and I hate how I look. I am happy. 2011 was fun. I would do it all again, no matter the outcome. So I challenge all of us to please take Gina's advice: don't kick yourself for enjoying those extra servings of stuffing or indulging in cookies and cupcakes, don't be embarrassed by your disorganization or spending habits, and please don't be mad about your infrequent gym trips. We all knew what we were doing. It's fine. You're fine. We're all fine. 2012 will be awesome. Go with the flow and smile. Everything will work out :)