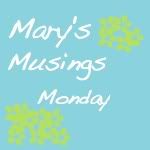 Hey everyone!
Yes it's been a week since I last wrote, but it was just one of those weeks. I traveled for work for the first time which was a great experience! Other than that (and spending time with
the new cat
!) it was an average week. But who wants to hear about the fact that I was always tired and always hungry? Not you!
So here's some happy: I am happily participating in
Holly
and
Chelsea's
"Make it My Own Monday" theme today. The idea is to find inspiration on
Pinterest
and create outfits with what's currently in the closet.
So I kind of did mine backwards. This Saturday Andrew and I met up with friends to listen to his college friend's band. It was a blast!!!! My outfit for Saturday night was inspired by someone I saw on the train months ago. Yep. Months ago. I loved her whole look from head to toe, so when I saw a similar dress at H&M over the holidays I jumped at the opportunity! I looked on Pinterest to see if there were other style options. I liked the chick from the L's version better, but here were my "inspirations," if you will:
Not bad, but not what I saw on the L, either. The fashionista had on a faux fur vest over the dress, no belt, tights, boots, and plenty of baubles. Super cute. Alas, I do not have a faux fur vest (and probably never will because it would make my broad shoulders resemble football pads), but here was my rendition. Oh and this is 11 pounds lighter than
the last time you saw a picture of me
:)
Dress: H&M
Tights: Target
Boots: Macy's
New gorgeous brand new clutch on sale at my favorite boutique on my street: M2. I kind of salivated when I saw it. It had to be mine.
Necklace: H&M
Earrings: Francesca's
Bangle: Banana Republic Outlet
Watch: Michael Kors from Bloomingdale's

I think this may be my new "go to" dress, if not outfit. I was comfy all night, never had to suck in, and felt cute. And really, feeling happy is all that matters.