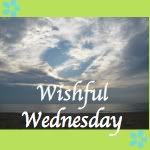 As if anyone needs an excuse to hit up Target, this is actually a necessity. As I have mentioned more times than I would like to admit, I am unemployed and therefore am either running along the Lake or working out to Comcast's OnDemand Exercise TV to save some dough. Well, I just did three different workouts which were very fun. The first was a 10-minute warm-up to The ABC's of Hip Hop. Hilarious. Who has two thumbs and can't dance? This girl. Then I wanted to do a 20-minute Cardio Challenge, which was fun and made me break a sweat. THEN I did a 45 minute 6-Round Slimdown. It.Was.AMAZING. It really was a total body sweat fest in my living room. The only problem? My "gear."

I think a visual helps in this circumstance:
OK so I have a mat, which is great. But yeah, those "hand weights " are a bottle of oil and a pint of Guinness. The "medicine ball?" A box of hangers. Hey, what you may think is weird I happen to think is clever...until I had to do some tosses with my "medicine ball." That wasn't pretty.
So today I'm wishing for some actual workout gear. What are you wishing for this Wednesday? :)