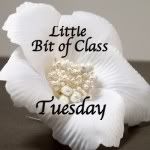 Hey everyone!
Today's post is devoted to my new shoes. One of my favorite bloggers on one of my favorite blogs,
Aspiring Kennedy
, wrote a post a couple of weeks ago about new flats she found where she lives in England. She bought a few pairs in different sizes and offered to mail them to her readers since she knew the lovely gems were not available in the States. I quickly commented on her post about my love for her blog, for the shoes, and gave her my shoe size. Today at work I opened a package of glittery goodness! Thank you to
Aspiring Kennedy
for adding a both classy and sassy spring to my step in these lovely flats! Follow her blog! It's so fun!