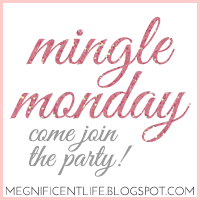 What a weekend!
I'm linking up with Sami, Leeann, and Meg!

My weekend luckily started on Thursday, by hanging out with Holly and Mike for the Ohio State game (Mike went to OSU and we're all from the area). We had an awesome time at Gaslight. I really like this bar! Mike even won a free raffle and received free tots and shots. I kind of love that combo!

Friday I said goodbye to them, and hello to Kim! She called on Thursday asking if she could drive in for the weekend. Obviously! It was also her birthday, so that was pretty amazing to celebrate and watch sports all weekend!

Speaking of sports, ... well, ... let's just not. Such a weird basketball weekend!

Saturday we took Teddy to a yearly check-up to our friend's vet clinic. He's overweight but otherwise healthy. Oops.

The rest of the weekend? Booze and food, man, booze and food. And sports. And nails. And Teddy motivating me to do yoga.




Also, it's Easter! O Happy Day!

Andrew and I received a picture of my niece today, and we recalled how we spent Easter with them two years ago. I did a quick comparison:



She's such a big girl!!!

How was your weekend?