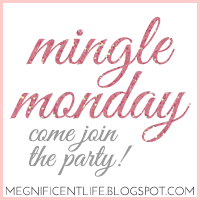 Linking up with Sami, Leeann, and Meg!
So much fun this weekend...captured in so few photos.
I actually only took one and borrowed the rest. Oops.
Friday night, two amazing friends came to visit for the weekend (pictured bottom left)!!! We were all in the same internship program in 2005 in DC (and one is also my sorority sister and previous post-college DC roommate!).
Saturday was full of walking, food and shopping!
We started off at Little Goat to have the most delicious breakfast! Get the burrito if you go!
We then caught some ridiculous sales along the Magnificent Mile. For example, I got Andrew a $7 J. Crew polo. Yeah, it was awesome.
That evening we went to iO for my friend's improv show. It was SO funny and only $14. I can't wait to go back!
We kept the party and laughter going at Sheffield's and met up with co-workers. So fun! It was the latest I've been out in quite some time.
Thanks to the fun day, Sunday was all about lounging. And Mass. And Jet's Pizza.
Soooo not ready for the week to start!
How was your weekend?