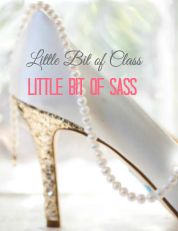 Hey gang!
I'm doing something I've never done before: open my blog to sponsorships. I figure that since now that I'm offering my opinion on certain topics on a regular basis that I should share with as many people as possible. I do happen to believe in the saying "help a sister out," and I intend to help as many of my fashion/wellness-loving sisters as I can reach with my unsolicited and sassy opinions! :)
I'm keeping it cheap, at $5 per month and it's through Passionfruit, which I think is the most familiar to bloggers. All of the info is on my new Sponsor page, but please reach out with any questions, concerns or suggestions! I'm all ears!
Have a good one and thank you, as always, for reading!