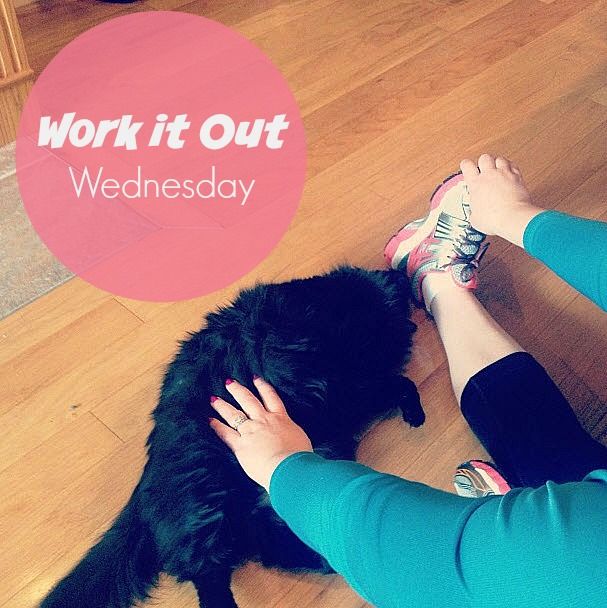 Hi gang!
My week is crazzzzy! This is my last week at my current job and I'm going nuts trying to wrap up everything! New job starts Monday!!!
Luckily, I've had my workouts to handle my stress.
I got a Gilt City deal for a new boxing gym in the neighborhood and I am SO happy to box again! If you have't tried punching and kicking an actual heavy bag you haven't lived! It's the best stress relief and is SUCH a fantastic hour long workout incorporating cardio with the boxing. I cannot recommend boxing enough!
I also enjoyed the fantastic weather on Saturday and ran outside. I sure hate running, but I sure do love how I feel when I'm finished!
Oh, by the way, I still ate a bunch (both healthy and not so much) and am chubby. I'm not trying to pretend to be something that I'm not with this series. Remember
what I said about my lack of qualifications
? Please keep in mind that I'm just trying to spread some wellness love as I fight the battle to live well myself.
In terms of new workouts, I have to share what I did on Tuesday morning:
How I made it harder
: I almost did four rounds, but stuck with the three instead. No knees for the pushups, though! I would looove to do 30 pushups in 30 seconds, but I'm not quite there yet. Not sure I ever will be, but how freaking cool would that be?
Overall impression
: Tuck jumps. Woof. The cardio was tough! I loved it! It was great to follow it up with an ab workout.
Sweat factor
(on a scale of 1-10, where 10 is when I look like I just got out of the shower): Yikes. Gross. Total 10.
How I felt when it was over
: Amazing and exhausted.
Would I do it again?
Totally! This is a travel workout for sure. No weights needed. Just throw on some jams, get a timer and you're golden!
Weekly recipe
:
via
}
Well hello there, meaty and cheesy happiness.
I have no idea how this is a Weight Watchers recipe but I sure am excited to figure it out. W
eight Watcher Burrito Bake for 6 Points+
? Why not?
Weekly motivation
:
via
}
Ha. And I just loooove to make it sob. :)
Weekly workout sass:
via
}
...and margaritas, and wine, and hurricanes...
But seriously, I need this shirt.
Have a good one!