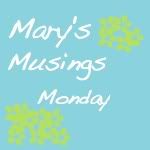 Good Monday, Readers!
After being sick at the end of last week, I am bright-eyed and bushy-tailed, ready for Labor Day Weekend on Lake Michigan! My only obstacle is this week haha - must get through it first. A couple of things are keeping me going, though:
1) The sound of jackhammers Friday night were music to my ears, even though I had a headache and was sick. Why? Well, it meant that Saturday morning I actually showered. Yes, a real,
pitcher-free shower
. Hot water too! The City of Chicago Water Department completely re-routed the street, dug two giant holes, and fixed the pipes leading into the building! Andrew and I were beyond happy that our incessant complaining paid off. Below is a terrible picture of the process. They were on our street until after midnight, but it was worth it to be able to shower and finally wash our dishes!
2) I just read on one my favorite blogs
My Two Cents (...before I spend it!)
about Essie's new Fall line. I want every color, but I think Power Clutch, Carry On, and Very Structured are particularly saying my name. I guess this isn't something that's getting me through the week, but it makes me excited nonetheless.
3) Andrew and I have made anniversary plans and I'm so excited for our presents to each other: a silly $10-limit surprise gift; a long weekend to DC and Pittsburgh to visit friends, family, and see a Steelers game; and purchasing and framing pictures from this incredible Etsy store: there is a deal for five cities, and wouldn't you know it? Between us we've lived in five! Check out
Bird Ave's store
- it's so awesome!!
4) Last night Lizzie and I had a fun video chat. I love how she responds to what I'm doing. Here are a few screen shots. Sorry if you already saw these via email or Facebook. I'm just a proud aunt. I printed one of them to have at my desk, so all I have to do is turn my head to the right, see the picture, and smile. She's so cute!
How are you going to get through the week? Any fun Labor Day plans?