Monday again? Ugh.
I want more of this weekend.
To be honest we didn't do much. We watched baseball and football all weekend.
I'm not exaggerating.
A couple news segments and a few Flipping Boston episodes happened, but for the most part in the Fall we only have sports on the TV.
That's a lot of cheers, jeers and beers, folks!
But I was productive amid the games.
Do you have an At Home To-Do List?
I've had one in my head for quite some time and never really had time to address these items.
Well, Sunday was the day. Thank goodness.
I feel so much better knowing that my drawers and closet are organized.
I also went to Mass, made breakfast, washed my make-up brushes and did the laundry - all before noon!
Even my make-up and beauty product samples went from this:
To this:
So much better.
Yay for de-cluttering!
We also did some wedding stuff, but that's another post for another day...
...meaning Wednesday. I'll post about it
Wednesday
. ;)
How was your weekend?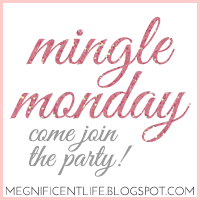 [Linking up with

Sami

,

Leeann

and

Meg

:)]