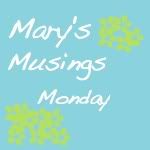 This weekend was completely packed full of fun. As I wrote in my
Friday's Fancies post
, I fully intended to make the most of the sassiest of holidays, and I think I did pretty well. Let's recap while linking up with
a {little} dash of ash
, shall we?
On Friday night, I went with a small group to see
Jersey Shore the Musical at Studio Be in Lincoln Park
. Yes, you read that correctly. A very funny group of people wrote a spoof musical of the "lovable" crew from the shore. I cracked up the whole time. Our programs got us a free drink at
Trader Todd's
down the street where I got to meet and pose with the cast.
You should have seen them in costume. From left to right: Pauly D. sneaking in, Snooki (she was incredible), Maureen (obviously not in the cast!), JWoww, moi, and Sammi
Obviously I couldn't leave without paying respect to The Situation.
Saturday morning Andrew and I ventured over to Wrigleyville for a rowdy party. It was the perfect start to the day.
I love the Old Style sign!
We hopped along to Murphy's Bleachers for solid people-watching and merriment in the sun.
And all day yesterday we watched basketball at my favorite bar, Justin's! I didn't snap any pictures and even though my Hoyas lost, it was a great time!
Have a good week!