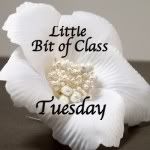 Today I would love to focus on the classic aspect of classy Tuesdays and switch it up from fashion to furniture.

On Saturday I ventured to the Randolph Street Market, a giant antique show, full of vintage and vintage-inspired goods. It spanned a huge parking lot as well as every nook and cranny of two floors inside. From jewelry to furniture to artwork and rugs, I got swept up in the classic eye candy.


I loved the rustic pieces and knickknacks.
I admired the classic looks and colors peeking out among the commonly drab antiques.
(And I picked up one of those turquoise frames for an upcoming DIY necklace display!)
Finally, I snapped a pic of myself in these amazing mirrors.

Do you like the rustic look? Have you picked up any gems at farmers markets or antique shows?