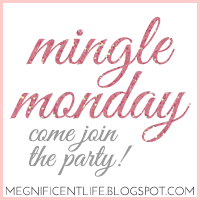 {Linking up with Sami, Leeann, and Meg!}
This weekend was fantastic!

Friday started by seeing Gatsby with the book club. We reread the book and saw the film together. We all loved it! I definitely want to see it again and I plan to buy it!

I got a drink for the movie, too! I love theaters with bars. Such a great idea!
Chicago readers: if you go to the AMC River East 21 on Illinois, their bar charges the same amount for well/rail liquor as they do top shelf liquor. Just an FYI. :)


And OK, I'm going to go out on a limb here. I never thought Leo was unattractive, but I never really got why girls went so gaga over him...until now. Gatsby was an awesome character for him.
I think Leo is like George Clooney and wine: gets better with age.
Saturday morning I woke up for
CrossFit
! It was a great workout. The people are so supportive and friendly!
You guys. This was incredible. They tested everything about me, from the simple measurements to stride and flexibility, arches, balance, etc. They were looking at me for about 10 minutes! They made custom insoles that were molded to my feet, too. It was so cool!
I found the perfect shoes!
The saleslady said this combo is the "perfect storm": custom insoles, the perfect fit of shoe, and their brand of Drymax Thin Cushion socks. I was a little skeptical, but my 8-ish mile run today sold me.
Plus, had I not liked any of it today on my run (or up to 30 days from now), I could return anything! I also became a VIP member and saved some money on my purchase!
Thanks to this investment, we stayed in on Saturday night. It was amazing just laying around, eating a lovely dinner, and watching TV.
Sunday was another nice day. We had fun chatting with our moms in the morning and Andrew made a delicious breakfast. Like I wrote above, I also went on a pleasant run around the city in my new kicks!
Teddy helped me stretch first.
Then I ran down to Adler Planetarium. It was so pretty outside!
When I got home, however, I noticed that the tickle in my throat from earlier in the day was officially hurting. Even with Claritin, cough drops, tons of water, and a quick nap, I was done for the day. Very disappointing.
Oh well, in all is was a great weekend!
How was yours? Did you see Gatsby? What did you think?