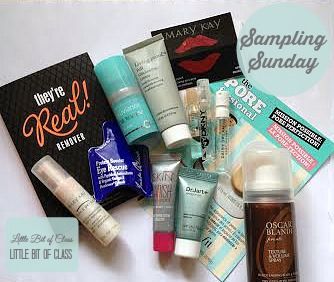 Hi there!
Not that anyone cares, but I must clarify that I know I should have posted this on Sunday. However, I'm posting this a day late to accommodate my
Whole30 posts
on Sundays.
The last time
I posted about samples
I wrote about my preference of
CoverGirl Lash Blast
mascara over any expensive mascara, particularly the
Tarte Lights, Camera, Lashes Mascara
It got me thinking: aside from perfumes, mascaras are one of the most popular samples!
I looked through my sample arsenal and it was confirmed: I have seven in my possession.
Naturally I had to write a post about my preference, from Hate to Great!
1
|
2
|
3
|
4
|
5
|
6
|
7
Disclaimer:
I have absolutely no beauty product clout. I'm not cool enough for companies to ask for my opinion and I either paid for these mascaras or they were given to me as samples for other purchases. Opinions are obviously my own.
Have you tried any of the mascaras I listed? What do you think?
Have a good one!