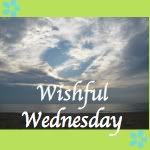 Good afternoon!
This Wednesday I'm wishing that my desk lunch included Manchego cheese, prosciutto, French bread, and a glass
(or five)
of wine. Instead, I have a diet coke and a Weight Watcher-friendly meat and cheese spread, weighing in at only 5 points!
The ingredients were all on sale this week, and I LOVE cherries! I do, however, feel improper for fishing out the pits once I finish each cherry. Whatever, I have napkins and no shame.
Anyway, the crackers are crazy thin and crazy tasty. So thin that I am wearing most of my crackers. Oh well, that's just the way the cracker crumbles I guess. The picture below isn't the actual brand I have, but I can't remember the name. I think it's only 1 point per serving but I need to check.
(Wow that was a helpful paragraph. haha)
Then there's the low sodium, barely any fat meat. The honey turkey is super tasty and very thin, almost like my favorite prosciutto
(only not at all, but go with me on this)
! The serving size is 2 ounces and is only 2 points for a fair amount of meat!!
Then there's the cheese. I have been a fan of Laughing Cow for a while now, but the new flavors are wedges of heaven. My current favorites are the Blue Cheese and the Chipotle.
(...mmmm Chipotle...)
What are you wishing for this Wednesday?