Thanks to Kate for the idea to combine When and Wednesday!
Who's Kate? Funny you should ask. I referred to her in
this post
because she says inappropriate things and our group of friends would laugh, roll our eyes, I would blush, and we would all exclaim "X!" Kate was my
co-worker Kim
's roommate. We met at Tombs in Georgetown and for the three of us it was a match made in Party Girl Heaven. (Soon after I met the rest of our soon-to-be tight-knit group of gals and angels sang.)
So today I'm going to go way back to the first time Kate, Kim and I partied together in DC. We played Bar Golf in Adams Morgan for our friend's birthday. For the non-DC folk, Adams Morgan is like a smaller version of Wrigleyville. We had score cards and everything to document the night.
Polos and pearls? Check and check. I couldn't think of a better way to initiate myself in a new city.
How did you party when you first moved to a new city?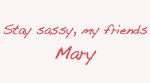 P.S. have you entered my
Limbo Jewelry Giveaway
???