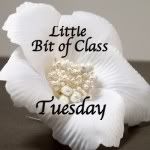 Hello!
As I

mentioned yesterday

, I wanted to share our side trip on Friday. On our drive along 70 we kept seeing sign after sign for Richmond, Indiana, promising a quaint little town full of antiques, unique furniture, and delicious food. Without asking or any hesitation, Andrew turned off the Interstate for the charming Richmond.
How did he know I wanted to go?
Lucky for me, Andrew and I share a mutual fondness for small towns: the people, the stores, the atmosphere, the comfort, and obviously the food. We weren't in a rush so we took a time out for an adventure.
So today instead of posting fabulous images of clothes I can't afford or of people I wish I looked like, please indulge me a little as I slow down for a minute.


We only stopped in Richmond for maybe an hour, but in that time we toured a few of the hot spots in the area. First was an eclectic General Store, equipped with an old-fashioned fountain, deli, wine shop, hardware section, and friendly staff. Upon the owner's suggestion

(of course she chatted with us! She was curious why two Chicagoans were in town!)

we walked around for a few blocks, stopped in a whimsical French bakery and were tempted by all of the delicious goods, obviously taking a couple to share with my parents. We then strolled to a three-story furniture store in an old warehouse. The medley of themes throughout the store enchanted us to check out every room and marvel at the random collections of art work. We were sad to leave and promised ourselves we would return another time for a longer stay.
I love to visit small towns: it reminds me to slow down every now and then to appreciate the little things. Even though this town was in Indiana it had a similar charm as downtown Lancaster where I grew up.
So how about you? Where do you go to get away from the hustle bustle of city life or just away from your current surroundings? Do you ever get off the highway on a road trip? If so, where have you been? And if not, why not? Slow down! :)