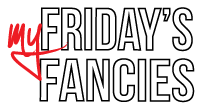 I am so excited for the Friday's Fancies theme on long distance loving today: Sweater Season.
Now we're talkin'.


This is my Saturday uniform, if you will.
Well, it would be if I never had anything to do on Saturdays.
...aaaand if I could justify spending that much on a lounge sweatshirt.
(Who am I kidding? I'd wear that sweater out and about. It's very cute.)
First of all, sweater or not, my idea of comfy is Old Navy Performance Fleece. No fleece is sweeter, friends.
Second, a fire, a good book and a coffee? Snuggled in a blanket (with Andrew and the cat)? Bliss.
Man, now I just want to lay around all day.
Sigh...
What's your go-to lounge-wear? Ever splurge on anything even if you know you'll only wear it around the house? Please go check out the other comfy cozy outfits today at long distance loving!
Enjoy your weekend!