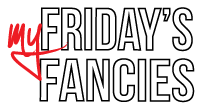 Happy Friday, party people!

Today at long distance loving the theme is to recreate an outfit we've seen - and fallen for - across the interwebs. Any look at my My (Wannabe) Style board on Pinterest will tell you that I have quite a crush on fall fashion. Sweater? Blazer? Boots? Belt? In various colors? Swoon.

How to choose just one look?

Well, I added another variable on Wednesday.

You see, our good friend from DC paid us a visit and we went to the Hancock Building for after work drinks. During sunset. Let me paint a picture.

OK well first I have to share the swizzle stick from Andrew's drink. It was in the shape of the building. So cute.



And now for amazing pictures from the best view in the city: the women's restroom of the Hancock Building:


The second one is my absolute favorite.
OK so back to Friday's Fancies, because that's why I'm linking up, after all.
I created an outfit inspired by my pins on my
My (Wannabe) Style
Pinterest Board as if I was going back to the Hancock for more sunset sipping.
My fall color crush is wine. Funny, 'cuz I enjoy a nice glass in the fall, too

(OK fine, I love wine year-round)

. I love wine pieces paired with leopard print as well. Hence, my outfit. Sure it doesn't look like anything from my board, but oh well, it has similar themes: jeans, cinched waist, leopard print, wine. Sounds good.

So what do you think?

Have a great weekend!